Spine
Derek W. Moore, MD
Orthopaedic Surgeon - Spine Specialty
Cervical Trauma
Degenerative Conditions of the Cervical
Extremity Nerve Pain
Low Back Pain
Cervical Disc Replacement
Kyphoplasty
Dr. Derek Moore is a board-certified orthopaedic spine surgeon with a focus on degenerative and traumatic conditions of the cervical, thoracic, and lumbar spine. He has a special interest in chronic nerve pain and conditions of the cervical spine. Dr. Moore is the Founder and President of Orthobullets.com, one of the most popular educational resources on musculoskeletal disease for physicians and patients in the world. Orthobullets is a physician controlled organization with the mission of providing tools for physicians that helps them take better care of patients. He graduated from the University of California, Berkeley, where he studied Biochemistry and Molecular Biology and published on his research on the molecular epidemiology of HIV. He graduated from Stanford Medical School, where his research focused on applying new technology to improve medical education. Following medical school, he worked as a consultant for The Boston Consulting Group where he worked to improve the operating efficiencies in different healthcare systems. He then completed his residency in orthopaedics at Columbia University Medical Center, and his fellowship in spine surgery at the Weill Cornell Medical College / Hospital for Special Surgery in New York. Dr. Moore has a strong interest in physician advocacy and international medical work. Over the years he has worked in medical clinics around the world including El Salvador and Nicaragua. Most of all, Dr. Moore enjoys teaching young physicians. Since 2012 he has been a faculty member of the Miller Review Course, one of the most respected orthopaedic review course in history. Based on his own experiences as a patient, Dr. Moore carries a special understanding and sympathy of patients who suffer from chronic nerve conditions. He recognizes even the most simple surgical procedure can have the potential for life-altering complications and believes surgery should be held as a last resort when all other nonoperative modalities fail. He believes the most important part of taking good care of a patient is making an accurate diagnosis, which unfortunately is often overlooked in our medical system. Dr. Moore is a Board certified orthopaedic surgeon, a board member of the California Orthopaedic Association (COA), and member of the Educational Committee of the North American Spine Society (NASS). He is licensed and has active hospital privileges in hospitals in California and Massachusetts. He is married to Dr. Katherine Kelly, an anesthesiologist with fellowship training in pain management. They have a newborn son, Jax, and enjoy hiking in the Santa Barbara mountains and walking on local beaches in their free time. Dr. Moore holds no consulting agreements with medical device companies or pharmaceutical companies, and does not receive any royalties for medical devices or drugs used in the treatment of patients.
Physician Video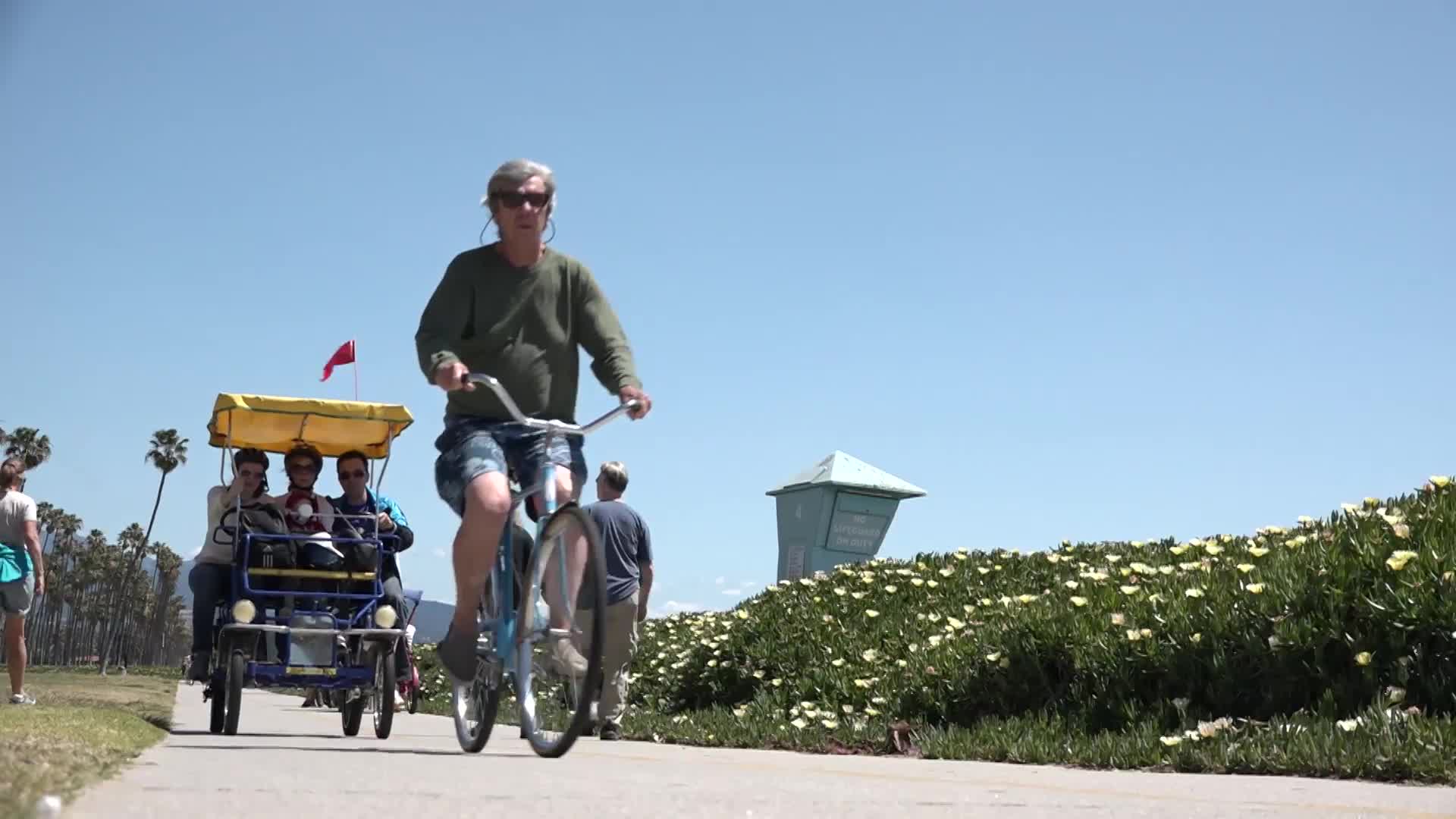 Cottage Hospital Physician Profile: Dr. Derek Moore
Cottage Hospital Phy...
Cottage Hospital Physician Profile: Dr. Derek Moore
Cottage Hospital Physician Profile: Dr. Derek Moore
Testimonials
Dr. Derek Moore is an excellent physician and I recommend him very strongly. He listens well to patient's complaints and explains treatment options with great clarity. I believe he literally saved my life. After months of trying to alleviate lower back, leg , and buttocks pain with physical therapy, Dr. Moore was recommended to me by the Sansum Pain center for further treatment. Dr. Moore's recommendation was a lamenectomy. The surgery was performed in January 2023 and was successful. I was in the hospital three days after the surgery for recovery and checkout procedures. Five days later, I developed a high fever and pain at the surgical site. Dr. Moore scheduled to see me immediately, evaluated the situation, determined it was a serious staph infection (later turning into sepsis) and scheduled me for a second surgery that afternoon to clean up and drain the infection. With weeks of antibiotic treatments my health has completely returned. The infectious disease doctors that monitored the treatment in the hospital frequently commented that Dr. Moore's quick actions were "essential," "best of care" or "spot on." I received excellent care from Dr. Derek Moore.

Ed Ransford

I had back surgery last year after 42 years of excruciating pain. The day before the surgery Dr. Moore told me that he could fix me and I wouldn't have to continue to take pain pills. In fact, he promised to take me out for coffee the day after my surgery and I would be well enough to join him for a walk to get it. I can honestly say that his confidence gave me the courage to go through with the surgery and true to his word I was able to walk pain free for the first time in 42 years. He's the best.

Stephen Jones
Hospital Affiliations
Primary & Secondary Hospital Affiliations
Education
Residency:

New York Presbyterian Hospital (Columbia Campus) Program

Orthopaedic surgery

Internship:

Stanford University Program

Orthopaedic surgery
Publications
Risk factors for spinal cord injury during surgery for spinal deformity.

J Bone Joint Surg Am. 2010 Jan;92(1):64-71.
Vitale MG, Moore DW, Matsumoto H, Emerson RG, Booker WA, Gomez JA, Gallo EJ, Hyman JE, Roye DP PMID: 20048097 (Link to Abstract)